The electrical supply to our home is such a part of our daily lives that we might even overlook it sometimes. We've become so accustomed to its ability to support what we need in every room we occupy that we can take its presence for granted.
Electricity's capability to power our homes relies on a complex network of wires and connections, almost like a mini-universe outside of our view. When that system needs a repair, an addition or a modification, such as for a home remodel or a faulty circuit panel, it requires the knowledge and skill of a professional electrician.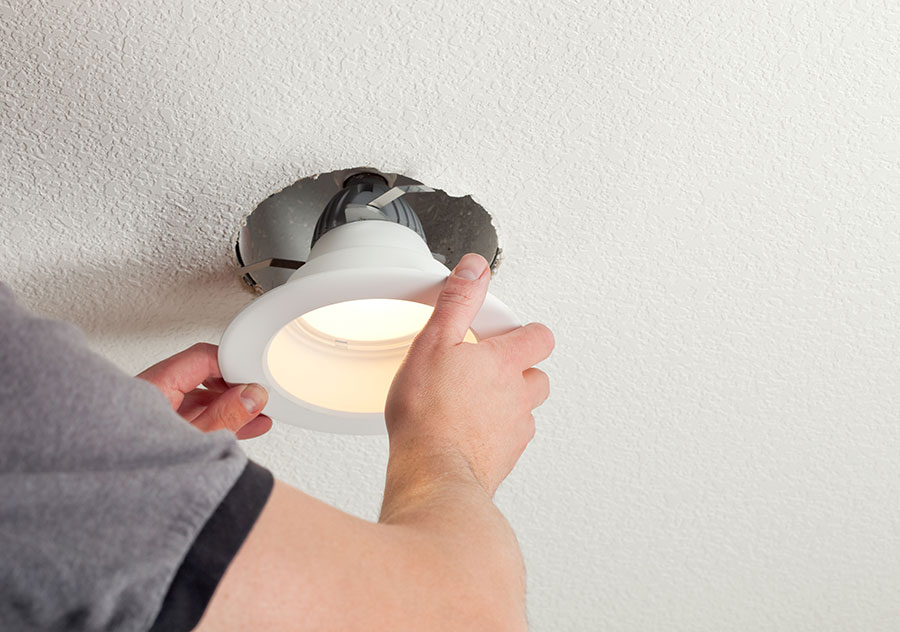 A professional electrician will have the proper training and experience for completing electrical work safely and efficiently. That provider also will know how to perform the work in compliance with your municipal code. As a result, a proficient electrician will save you time, effort and money and even correspondence with local authorities.
These days, when you need electrical services, there's a good chance you'll use your computer or mobile device for an online search. You'll type "electrical services near me" plus your town (e.g. Oswego, Naperville, Aurora, Yorkville or Plainfield). When you're presented with your first page of choices, which provider should you contact first?
Let's consider some qualities about electricians to have in mind even before you pick up the phone.
Electrical Services Near Me: Leading Traits
You enter "electrical services near me" plus Oswego, Naperville, Aurora, Yorkville or Plainfield in your web browser. You see links and images and probably a local map with a list of names.
Right off the bat, note if the electrician has a professional community image. Is the electrician an established, legitimate company with a reputable brand? Maybe you've even seen the company truck, logo and uniforms around town.
Depending on your personality, you might also prefer a provider that is a member of your community as opposed to a large corporate outfit with just as much loyalty to a distant headquarters as to the neighborhood. A good electrician is a good electrician, but a true connection to the community can sometimes be a quality that makes a difference.
Once you identify the professional image, make note of the following too.
Education and training (including master electrician). The company's electricians should be certified, meaning they have completed a four-year apprenticeship and finished the coursework for Level 3 qualification. They will also be pursuing continuing education and keeping current with the National Electrical Code, which is reviewed and updated every three years.
The business should have a master electrician on staff as well. The presence of a master electrician indicates the business has the profession's highest distinction for industry knowledge and skill. A master electrician has completed at least three years of hands-on field work and been vetted for quality of workmanship and knowledge of electrical safety.
Current license. Illinois electricians must be licensed to perform residential and commercial electrical work. Ask the electrician to provide their license number. If you're really thorough, you can further verify on your own that the license hasn't expired or been revoked or suspended because of poor workmanship.
Proper bonding and insurance. A reputable professional electrician will carry the proper bonding and insurance, including worker's comp as well as general liability, which ensures protection in case of third-party damage or injury during electrical work. Illinois requires electricians to have general liability coverage before working on an electrical system.
Positive community and customer feedback. If people are pleased or dissatisfied with an electrician's work, you don't need to look far to find out. Simply go online and read reviews such as on Yelp!, Angie's List and Google Reviews. You can also search for an electrician's profile with the Better Business Bureau. Learning about other people's experiences with the electrician can make your search much more efficient.
Warranty. An electrician that you can trust will stand behind the quality of their work with a parts and labor warranty.
Company etiquette. After considering the preceding factors, you pick up the phone and start calling electricians. How do they answer the phone? Do they sound like they are glad to hear from you? Do they speak clearly and courteously and, equally important, do they listen to all you have to say? Do they return messages within a reasonable period?
Your Local Resource for Electrical Services
A community provider, Trinity Electrical Services supports Oswego, Naperville, Aurora, Yorkville and Plainfield with licensed, bonded and insured electrical work for proper function and safety. The next time you may have to type "electrical services near me" online, feel free to call us first at (630) 499-1492. We'll welcome the opportunity to hear from you and answer your questions.
We also provide electrical services for homeowners in nearby communities such as Sugar Grove, Plano, Batavia, North Aurora and Montgomery.