Radon Mitigation /
Plainfield, IL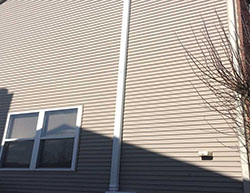 During its radioactive decay chain, naturally occurring uranium in soil produces radon, an odorless, tasteless, invisible gas. You can be exposed to it without even being aware. Its negative effects are also slow and gradual. It can be a cause of lung cancer. It's important to get expert help for something like Radon Mitigation. Plainfield, IL customers know to trust the experts at Trinity Electrical Services.
Trinity Electrical Services can professionally remove the dangers of radon gas and its decay products with our procedures for Radon Mitigation. Plainfield, IL residents know we're thorough. We ensure radon does not pose a risk to your health. We also apply techniques to prevent radon from entering. We take a comprehensive approach to Radon Mitigation. Plainfield, IL residents benefit from the expertise of Trinity Electrical Services.
Call (630) 499-1492 to discuss our non-invasive radon mitigation procedures for Plainfield, IL.
"I met Josiah last week when he came out to 310 S Rosedale in Aurora to consult with my clients about the house they are buying. I was very impressed by both his knowledge and wiliness to answer questions. Far too many in the trades are not quite so customer centric. In any...
Brad E. - Lisle, IL
Read more Testimonials