Radon Mitigation
Geneva, IL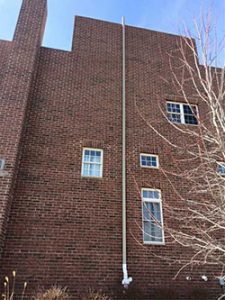 According to EPA estimates, radon is the leading cause of lung cancer among non-smokers. Radon is produced during the radioactive decay chain of naturally occurring uranium in soil. You can't see, taste or smell radon. You can be exposed to it without being aware. Breathing even low levels of it can be hazardous. It's important to have an expert to help you with Radon Mitigation. Geneva, IL customers have come to trust Trinity Electrical Services for them.
Trinity Electrical Services can professionally remove the dangers of radon gas and its decay products from your home in Geneva. Join others who have come to trust us to professionally handle Radon Mitigation. Geneva, IL residents know we can help them.
Geneva Illinois Radon Mitigation
Radon mitigation is the only way to ensure you're not at risk. Call (630) 499-1492 to learn more about our procedures for non-invasive radon mitigation. Geneva, IL is a town we're proud to serve.
Radon Mitigation Experts – Call Now: (630) 499-1492.
"Thank you Phil. Your crew did a great job and we appreciate the service that was provided to us. Very efficent and professional. If we should have any electrical repairs/issues needed in the future, we will contact Trinity Electric again!"
Donnielle S. - Batavia, IL
Read more Testimonials